Mr David Nai Pek Lau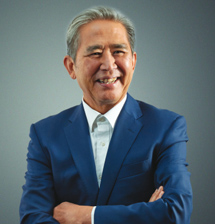 Mr David Nai Pek Lau was appointed as the Chairman of the Board of Directors of Dialog Axiata PLC with effect from 1 July 2020 and as a member of the Board with effect from 13 May 2020.
Mr David Lau is the Senior Independent, Non-Executive Director of Axiata Group Berhad and has over 35 years professional experience in finance and leading financial organisations in various locations in Australia, Brunei, China, Malaysia, New Zealand, Netherlands and UK. Mr David Lau retired from Shell Malaysia in August 2011 after serving the Shell Group for about 30 years. His major assignments include the Finance Director for Shell Malaysia, Finance Director for Shell China, Global Controller for the Exploration & Production Division of Royal Dutch Shell, and Vice-President Finance for Shell International Exploration and Production B.V., the Netherlands.
Mr David Lau graduated from the Canterbury University, New Zealand with a Bachelor of Commerce and is a Member of the Malaysian Institute of Accountants and Member of the Chartered Accountants Australia and New Zealand.
Mr. Supun Weerasinghe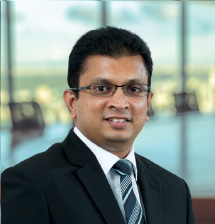 Mr. Supun Weerasinghe was appointed as the Group Chief Executive and as a Member of the Board of Dialog Axiata on 1 January 2017. Mr. Weerasinghe commenced his career in Telecommunications at Dialog Axiata in 1999 and held multiple roles, such as Head of Strategy and CEO of the Mobile Business before being appointed as Group Chief Operating Officer of Dialog Axiata in 2010.
In 2013, he was seconded to Axiata Group Berhad, in Malaysia as its Group Chief Strategy Officer. At Axiata, he also served as the Head of Network Transformation Strategic Business Unit under which he led Group Technology, Carrier Collaboration and the Axiata Intelligence Unit. From January 2014 to October 2016, he functioned as the CEO and Managing Director of Robi Axiata Limited in Bangladesh, the second largest mobile network provider in Bangladesh with 33 million subscribers.
Mr. Weerasinghe is a fellow member of the Chartered Institute of Management Accountants, UK and holds a Bachelor of Science in Accountancy and Financial Management from the University of Sri Jayewardenepura, Sri Lanka. Mr. Weerasinghe also holds an MBA from the University of Western Sydney, Australia and is an alumnus of the Harvard Business School.
Dr. Hans Wijayasuriya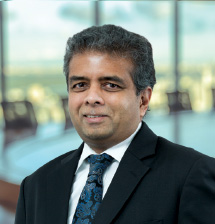 Dr. Hans Wijayasuriya was appointed to the Board of Dialog Axiata on 19 January 2001 and functioned as the Group Chief Executive of the company during the period 01 September 1997 to 31 December 2016. Dr. Wijayasuriya was appointed to the role of Regional Chief Executive Officer for the South Asia Region of the Axiata Group in January 2016 and also holds the position of Corporate Executive Vice President of the Axiata Group.
Dr. Wijayasuriya serves on the Boards of several Axiata Group Companies and also represents the Axiata Group on the Board of the Global TM Forum. He also serves on the Board of the Sri Lanka Institute of Nano Technology (SLINTEC) and on the Board of John Keells Holdings PLC. Dr. Wijayasuriya is presently the Vice Chairman of the Ceylon Chamber of Commerce and is also a past Chairman of GSM Asia Pacific – the regional interest group of the GSM Association.
In 2016, the GSMA, the worldwide association governing the Global Mobile Industry, honoured Dr. Wijayasuriya with the 'Outstanding Contribution to Asian Mobile Industry' Award – the highest honour at the Asia Mobile Awards. In 2008, Dr. Hans Wijayasuriya was named the 'Sri Lankan of the Year' by Sri Lanka's premier business journal the LMD.
Dr. Wijayasuriya holds a degree in Electrical and Electronic Engineering from the University of Cambridge, UK, a MBA from the University of Warwick UK and a PhD in Digital Mobile Communications from the University of Bristol, UK. Dr. Wijayasuriya is a Fellow of the Institute of Engineering Technology of the UK (IET), and a Chartered Professional Engineer.
Shayam Majeed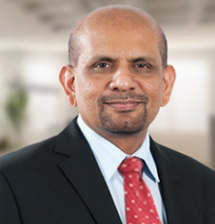 Shayam currently holds the position of Group Chief Corporate Officer of Dialog. Shayam's current portfolio spans Group Human Resources, Group Supply Chain Management, Group Legal and Contract Management, Group Sustainability and Group Corporate Services.
Shayam has previously served in the capacities of Group Chief Officer – Commercial and Programme Management, Group Chief Programme Officer, Group Senior Vice President – Access Network/Technology Resource Planning and Head – Network Planning of the company, prior to being appointed to his current role.
Shayam holds a Master of Science in Electrical Engineering specialising in Wireless Communications from the University of Texas – Arlington, USA and a Bachelor of Science in Computer Systems specialising in Telecommunications from the University of Houston – Clear Lake, Texas, USA. He is a Member of the Institute of Electrical and Electronic Engineers (IEEE) – USA, a member of the Institution of Engineering & Technology (IET) – UK, and a Chartered Engineer registered with the Engineering Council (UK).
YAP WAI YIP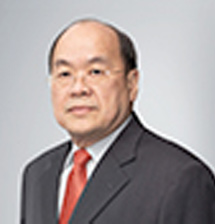 Yap is the Group Chief Financial Officer of Dialog Axiata PLC effective 1st October 2019. In his capacity as the Group Chief Financial Officer, Yap provides leadership to the portfolios of Group Finance, Group Business Control and Group Facilities Management.
Yap counts over 38 years of experience of which more than 11 years has been in the Telecommunication industry. He joined the Axiata Group Bhd in October 2008 commencing his tenure as the Group Financial Controller, a position that he held until March 2013. In addition to his role as the GFC, Yap was appointed as the Acting Chief Financial Officer of Dialog Axiata PLC from January 2010 until October 2010. Further, he held similar pivotal leadership roles within Axiata and its subsidiaries of Axiata Group, notably as the Chief Financial Officer at Robi Axiata Limited, Bangladesh from April 2013 until October 2016, and as Acting Axiata Group Chief Financial Officer from November 2010 to May 2011 and from January to May 2017.
In November 2016, Yap once again assumed responsibilities as the Group Financial Controller of Axiata Group Bhd, a position in which he served until he was assigned as the Axiata Director of Special Projects in May 2019.
He holds several memberships from reputed institutes in Malaysia and the United Kingdom. He is a Fellow member of the Chartered Association of Certified Accountants, United Kingdom, member of the Malaysian Institute of Accountants, graduate of the Institute of Chartered Secretary and Administrators, United Kingdom and holds a Chartered Accountant membership in the Malaysian Institute of Accountants.
Mr. Kavan Ratnayaka
Mr. Kavan Ratnayaka is the Chairman of the Sri Lanka Ports Authority and Former Chairman of Sri Lanka Tourism Development Authority.
He has previously functioned as the Chairman of The Associated Newspapers of Ceylon Ltd (ANCL) and the Group Chief Corporate Officer of Cargills Ceylon PLC from August 2013 to July 2014 and the Group Chief Corporate Officer of Dialog Axiata PLC from October 2007 to December 2012 at which position he played a key role in the Dialog Leadership Team that acquired Suntel in early 2012. Mr. Ratnayaka also functioned as the Chief Executive Officer, Dialog Broadband Networks (DBN) where he led the build out of a nascent broadband telecommunications business.
Prior to joining Dialog he led IBM Sri Lanka as its Country General Manager where he was a trusted advisor to many Banking, Insurance, Government and Telecommunications clients assisting them to design, procure, implement and maintain cost effective and innovative IT solutions.
He has extensive knowledge of the Information and Communication Technology (ICT) Products, Services, and Distribution and has received extensive training from IBM in industry segments such as Banking, Telecommunications, Ports, Airlines, Travel and Government. He has also trained in Products, Sales Techniques, Client Relationship Management, Project Management, Partner Management, General Management and Leadership, Board Representation, Media Relations and Government Relations. He has worked closely with institutions such the ADB, JICA and the WB in initiating and implementing large Information Technology Projects.
Mr. Ratnayaka currently serves on the Boards of the Sri Lanka Business Development Center (SLBDC) , KBSL Pvt Ltd, KBSL Singapore (Pte) and iContext.
Mr. Ratnayaka holds a Bachelor of Science (Physics) from the University of California.
Dr. Vinya S. Ariyaratne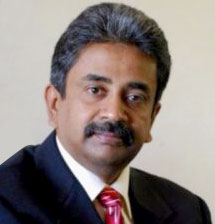 Dr. Vinya Ariyaratne is the General Secretary of the Sarvodaya Shramadana Movement which is Sri Lanka's largest non-governmental grass roots development organization. Dr. Ariyaratne also serves as the Director General of the newly established Sarvodaya Institute of Higher Learning (SIHL) and as a board member of Sarvodaya Development Finance (SDF), the economic empowerment arm of the Sarvodaya Movement.
Dr. Ariyaratne is a physician by training and a Board Certified Specialist in Community Medicine. He is a past President of the College of Community Physicians of Sri Lanka (CCPSL). Dr. Ariyaratne obtained his Doctor of Medicine (M.D.) Degree from the De La Salle University in the Philippines in 1989 and his Master of Public Health (M.P.H.) degree from the Johns Hopkins University U.S.A. in 1990. He also holds the Degrees of Master of Science M.Sc. (1996) and Doctor of Medicine (MD) in Community Medicine (2003) from the Post-Graduate Institute of Medicine of the University of Colombo, Sri Lanka. He was a Visiting Fellow at the Liverpool School of Tropical Medicine, U.K. (1992) and a Chevening Fellow at the Nuffield Institute of the Faculty of Medicine and Health of the University of Leeds, U.K. where he obtained with Distinction the Postgraduate Certificate in Health Management, Planning and Policy (2006).
Dr. Ariyaratne started his career as an Intern Medical Officer at the Government Hospital in Polonnaruwa in Sri Lanka in 1990. After a brief spell serving in the Government Department of Health and overseas fellowships and training in public health, in 1995 he joined the Faculty of Medical Sciences of the University of Sri Jayewardenepura as a Lecturer in Community Medicine. After serving in the academia for 5 years, he decided to join the voluntary non-government development sector with which he has had a lifelong association. In July 2000, Dr. Ariyaratne resigned from the University of Sri Jayewardenepura and became the Executive Director of Sarvodaya, the position he held up to December 2010. As the Executive Director of Sarvodaya, Dr. Ariyaratne was responsible for the implementation of the island-wide integrated community health and development programmes of Sarvodaya through a network of over 50 district centres and training institutions with a full time staff of over 800.
Through Sarvodaya, Dr. Ariyaratne developed numerous innovative community health programmes working closely with the government sector, universities, professional colleges as well as other civil society organizations. He has been extensively involved in health and development programmes related to the war affected communities in Sri Lanka. In the early 1990's, at the height of the separatist war in Sri Lanka, he initiated a novel programme to address the psycho-social effects amongst children affected by the war. This programme which adopted a community based, non-medicalized approach to healing, helped thousands of children belonging to all ethnic groups, to recover from the trauma of war. He was also associated with planning and delivering services for the internally displaced persons (IDPs) and continues to work on health issues related to war affected civilian populations.
After the Tsunami disaster in 2004, Dr. Ariyaratne was responsible for the overall coordination of the Sarvodaya's emergency response and later the entire reconstruction programme which is one of the largest Tsunami recovery programmes in the country with a portfolio of projects worth over 15 million US dollars. In recognition of his dedication to humanitarian causes and peace initiatives, in February 2007, Dr. Ariyaratne was awarded the Degree of Civil Law (DCL) honoris causa by the University of Durham, U.K. When the large displacement from the Northern Province took place in early and mid-2009, Dr. Ariyaratne was coordinating the humanitarian relief efforts of Sarvodaya to assist the Health Ministry, the UN agencies and humanitarian organizations to provide services to the large numbers of Internally Displaced Persons (IDPs).
Dr. Ariyaratne has extensive experience in working with governmental bodies, UN agencies, multilateral agencies such as the World Bank and the Asian Development Bank, national and international non-governmental organizations as well as the private sector in matters related to national development and policies. He serves in several senior governmental advisory committees. Dr. Ariyaratne has been a founding member and the Coordinator of the People's Health Movement (PHM) Sri Lanka, which is a network of grassroots health organizations working on advocacy related to health rights. The PHM Sri Lanka works on health rights, including rights of persons living with HIV/AIDS, commercial sex workers, national drug policy, anti-tobacco policy and other contemporary health issues.
Dr. Ariyaratne has also been involved extensively in civil society peace and reconciliation initiatives in Sri Lanka. He has been trained as a professional facilitator for peace dialogues and he engages in teaching assignments related to peace building, conflict resolution and reconciliation. He has been a Visiting Faculty Member of the European Peace University (EPU) in Statdschlaining, Austria in its Masters Degree Programme on Peace Studies between 2004 -2008 and held a Visiting Lecturer post in the World Peace Academy (WPA) in Basel Switzerland from 2009 – 2013 in its Master of Peace Studies Degree Programme.
Dr.Ariyaratne serves as the independent Lead Facilitator for the Sri Lanka One Text Initiative (OTI), a back channel multi-party political dialogue which aims at building consensus amongst key political stakeholders towards meeting the aspirations of all communities living in Sri Lanka. In 2012, Dr.Ariyaratne was attached to the Heller School for Social Policy and Management of the Brandeis University U.S.A. as a Visiting Senior Lecturer and Feldman Engaged Scholar and continues as a Visiting Adjunct Faculty.
In 2014, Dr.Ariyaratne received the Social Entrepreneur of the Year from the Schwab Foundation/World Economic
Dr. Nisha Arunatilake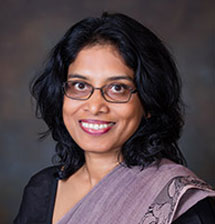 Nisha Arunatilake has been a Research Fellow at IPS since 2000 and was appointed as the Director of Research in January 2018. She has extensive post-doctoral experience in conducting policy related economic research in labour market analysis, education, public finance and health. She heads the Labour, Employment and Human Resource Development unit at the IPS. Her work is published in both local and international journals, book chapters and reports.
She has collaborated with, and has been a consultant to different organizations, including the World Bank, United Nations Development Programme (UNDP), Asian Development Bank (ADB), United Nations Educational, Scientific and Cultural Organization (UNESCO), United Nations Children's' Fund (UNICEF), Asian Development Bank Institute (ADBI), and International Labour Organization (ILO) in numerous research studies. She was the lead author of the second National Human Development Report (2012) for Sri Lanka. She is a Research Associate of the Commitment to Equity (CEQ) Institute of the Tulane University of New Orleans, USA.
She has served in national level committees on labour, employment, human resource development, migration, health sector reform, and tobacco and alcohol policy formulation.
Nisha Arunatilake holds a BSc in Computer Science and Mathematics with summa cum laude from the University of the South, USA and an MA and PhD in Economics from Duke University, USA. All three of her degrees were fully funded by university grants.