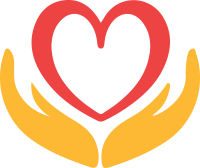 Rally to Care
'Rally to Care' an initiative by Dialog Foundation, a charitable trust under the aegis of Dialog Axiata PLC, invites all Sri Lankans to come together to aid those who have been devastatingly impacted by the tragic incidents of 21st April 2019.
Our Mission is to enable:

Immediate term Out-patient Support for Victims of Physical Disability & Trauma

Long-term Educational Support for
500+ Children

Psychosocial Rehabilitation for
250+ Families
Dialog will Double all Donations Through a Pledge of Rs. 100 Million in Matching Funds
Dialog foundation will carry out this initiative in partnership with Sarvodaya, MyDoctor and World Vision Lanka while PricewaterhouseCoopers, Sri Lanka will function as the independent auditors overseeing the disbursement of funds and the actions of this initiative.
---
Previous initiatives by Dialog