Dialog Axiata Pays Tribute To All Health Care Staff Supporting the COVID-19 Pandemic Efforts
Dialog Axiata PLC, Sri Lanka's premier connectivity provider, launched 'Suwa Diri', a free communications facility for the healthcare sector, paying tribute to all health care staff supporting the national efforts in curbing the pandemic and working tirelessly on the front-line to care for all those affected by COVID-19 while putting their own lives at risk.
The 'Suwa Diri' communication facility extended in appreciation of all health care staff aims to further support their COVID-19 response efforts while staying connected to their families and loved ones. The package offers 1000 D2D minutes, 1000 D2D SMS, and 6 GB anytime Data per month for a period of three months, free of charge, and will be extended to all health care staff nominated by the Directors of hospitals island-wide and will be managed by the COVID-19 Coordinating Unit of the Ministry of Health.
Dr. Anver Hamdani, Director Medical Technological Services and Ministry Coordinator in charge of COVID-19 said, "On behalf of the Honourable Minister of Health, Secretary of Health, the Director General of Health Services, Additional Secretaries, and the Deputy Director Generals, we would like to extend our sincere gratitude to Dialog Axiata who had been a pioneer partner during this pandemic from day one. Dialog has been extending their greatest support by providing so much of infrastructure facilities, medical equipment and also coming up with a proposal going beyond supporting and assisting patient care facilities to extending support to the welfare of the health care workers through this 'Suwa Diri' connectivity bundle, which is a timely initiative to motivate and propagate all our critical health care staff who've been tirelessly working to curtail this pandemic."
Commenting, Supun Weerasinghe, Group Chief Executive of Dialog Axiata PLC said, "We launched this program to pay our tribute to the healthcare staff across the country, tirelessly combating the COVID-19 pandemic, and extend our heartfelt appreciation for their unwavering efforts to protect and heal our communities. We are incredibly grateful for their dedication and perseverance to care for all Sri Lankans despite the ominous challenges we face today, and will continue to be by their side and support their endeavours through the power of connectivity and technology."
The initiative follows a host of similar connectivity projects by Dialog to support the national health care efforts during the pandemic, including the facilitation of free connectivity to Public Health staff and free broadband connectivity to vaccination centres, intermediate centres and COVID treatment centres.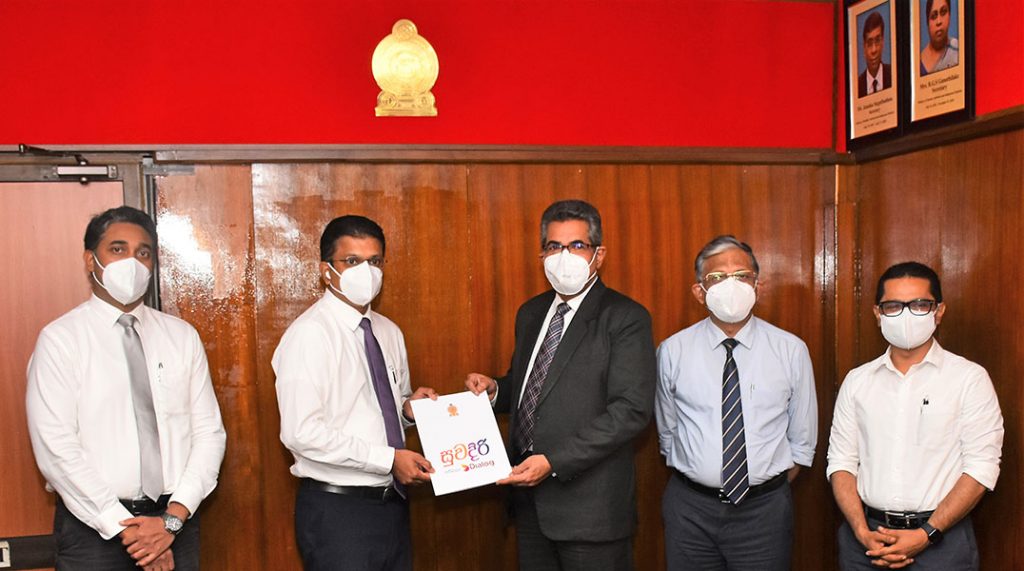 Posted on September 26, 2021