Dialog Provides Free Connectivity Solutions and Devices to 40 Hospitals to Help Mitigate COVID-19
In its continued efforts of aiding the health care sector in the fight against COVID-19, Dialog Axiata PLC, Sri Lanka's premier connectivity provider, donated 245 Mobile Phones and 80 Home Broadband Routers to the Ministry of Health to facilitate 40 hospitals across the country and enable health care providers and staff to efficiently prevent, diagnose and treat illnesses. The free connectivity solutions and devices that were provided will be utilised for patient treatment coordination and regional level quarantine centre co-ordination.
During this unprecedented time, Dialog has also enabled Ministry of Health to create 27 video-based telemedicine units in 20 hospitals, facilitated free WiFi and Dialog Television connections to all quarantine centres managed by the Tri-forces, contributed free critical internet connectivity solutions for video conference facilities and mobile devices to the National Infectious Diseases Hospital – the central healthcare institution spearheading the control of COVID-19 outbreak in the country, donated essential PPE kits to Kalubowila and Negombo Hospitals, and provided connectivity solutions and devices to the National Child Protection Authority to establish a Remote National Psycho-Social Support Service (RNPSSS). Furthermore, Dialog joined hands with multiple media stations and contributed Rs. 50 Million to provide relief to those most in need by distributing packages of dry rations daily, to over 95,500 people in 320 villages across 18 districts in the island. This donation is one of the many ongoing initiatives being conducted by Dialog to support the national efforts in combating the Coronavirus pandemic in Sri Lanka. Additionally, a variety of e-Connect, e- Learn, e-Health, e-Tainment, e-Care and e-Work solutions (accessible via https://www.dialog.lk/home) have been facilitated to over 15 million of its customers and the public, in its efforts of ensuring that Sri Lankans stay safe, stay home and always stay connected.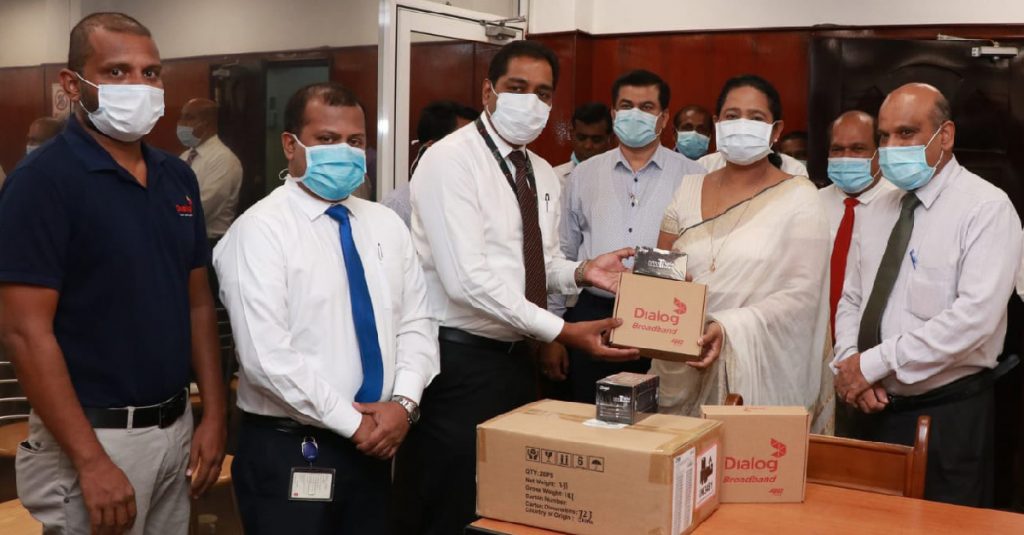 Posted on May 1, 2020