Dialog Axiata and Ministry of Education to Launch 10 TV Channels for Education on Dialog TV and ViU Mobile TV Free of Charge
Dialog Axiata PLC, Sri Lanka's premier connectivity provider, signed a Memorandum of Understanding(MoU) with the Ministry of Education to deploy 10 Education Channels which are provided absolutely free over Dialog Television and in ViU App. In the first phase, four channels were launched on 7September 2021, which will be increased to a total of ten in the coming months. These channels are accessible over Dialog Digital Satellite TV and on any smartphone by downloading the ViU Mobile TV app and it is made available absolutely free without any PayTV subscription charges or data charges.
The content for these channels are developed by the State Ministry of Education Reforms, OpenUniversities and Distance Learning Promotion and the National Institute of Education as per the national curriculum. The new set of channels namely, Nenasa O/L Sinhala (Ch. 22), Nenasa O/L Tamil (Ch. 23),Nenasa A/L Sinhala (Ch. 24) and Nenasa A/L Tamil (Ch. 25) can be accessed by all Dialog Television Customers as well as ViU Mobile TV App users without any data charges on the Dialog network. These Four channels are dedicated to support all students to prepare for the upcoming G.C.E. O/L and A/Lexaminations and cover lessons conducted by the country's best educators with immersive, engaging and innovative teaching techniques. Furthermore, the ViU Mobile TV App available on Android, IOS, andHuawei app gallery, provides the facility to rewind the TV channel for up to 2 hours and catch up past 3days missed programmes to relearn important topics.
Hon. Dinesh Gunawardena, Minister of Education said, "Against the backdrop of the pandemic, the education sector was adversely affected, prompting us to find quick solutions to ensure the learning continuity of our children. This initiative by the Ministry of Education to ensure that every child has access to education through accessible, new technology will become a new revolution in the education sector."
Commenting on the initiative, Hon. Susil Premajayantha, State Minister of Education Reforms said, "TheNational Institute of Education and the best educators of Government schools came together with theMinistry of Education, the State Ministry of Education Reforms and all other relevant State Ministries to develop this exceptional educational content in line with national curricula standards. We would like to thank Dialog for once again extending these convenient platforms free of charge to the Government Bodies, the educators and all students."
"I see this initiative as the biggest transformation in Sri Lanka's education sector. I am very pleased that children from all across Sri Lanka will be significantly benefitting from this programme. The NationalInstitute of Education and Dialog made a great deal of effort to compile the educational content. I am confident that this initiative will greatly service both the children and the country's education sector",said Former Minister of Education and current Foreign Minister, Hon. (Prof.) G. L. Peiris.
"The Minister of Education and the Ministry of Education were able to advance the national-level programme of digitising and modernizing the country's education sector to the next level with Dialog's 'Nenasa' initiative. It is our belief that education system restructuring should be integrated with technology. Together with Dialog, we look forward to preparing our children towards the next technological revolution in the country", said Hon. Namal Rajapaksa – Minister of Youth & Sports and theState Minister of Digital Technology and Enterprise Development.
Commenting, Supun Weerasinghe, Group Chief Executive of Dialog Axiata PLC said, "We are pleased to launch these education channels for free to all schoolchildren across the country as part of our efforts to enable uninterrupted education during these challenging times. Extending A/L and O/L content via the Nanasa Sinhala and Tamil channels is part of Dialog's overarching efforts in providing school children across the country with equitable access to education to achieve their aspirations."
This is yet another initiative by Dialog in its continued efforts of supporting students across the country with their educational endeavours. In addition to this initiative, Dialog powers a range of educational platforms under the national-level Nenasa initiative; Nenasa Smart School, Nenasa App and the toll-free1916 distance learning helpline. In addition to extended free access to Nenasa TV channels, Dialog also extended free access to the Guru TV Channel (Ch.20) through Dialog Television and the ViU Mobile TVApp. Dialog also endeavoured to provide 100,000 school children in need with Data Scholarships under the 'Nana Diri Data Scholarship' programme to facilitate their online learning from home. Furthermore,the company extended free access without any data charges to e-Thaksalawa, the National LearningContent Management System (LCMS)/Learning Management System (LMS) and to all official e-Learning Platforms of State Universities under the purview of the University Grants Commission.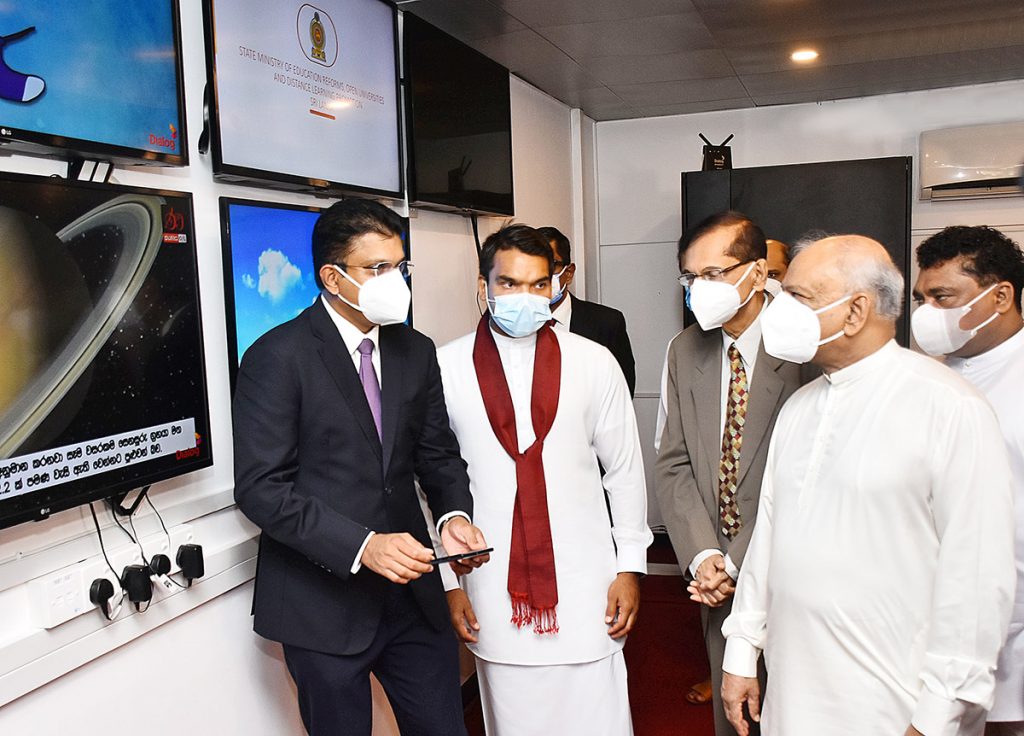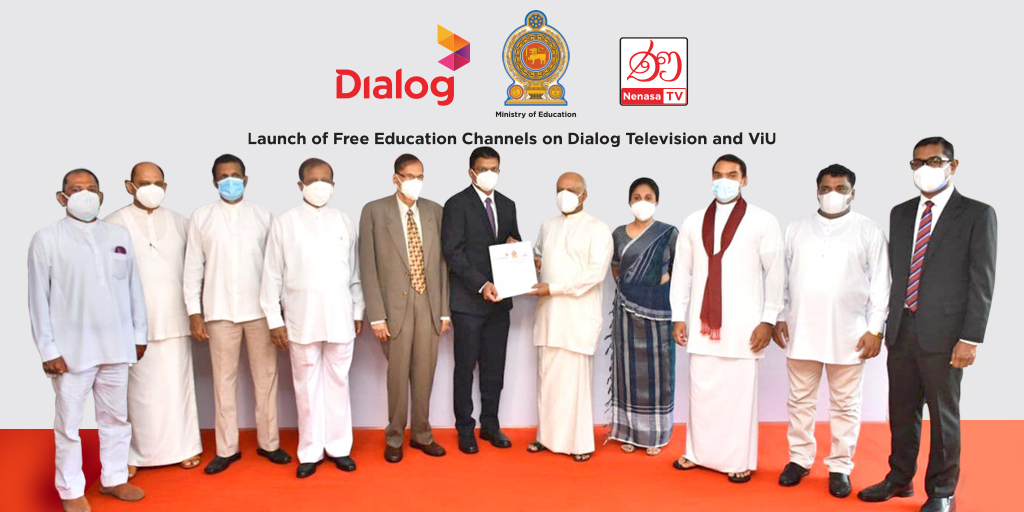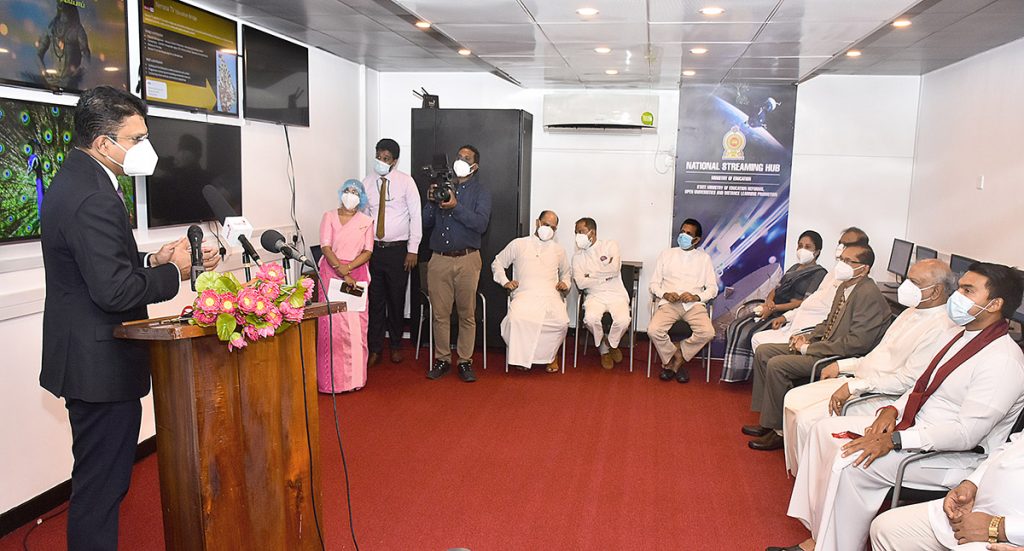 Posted on September 10, 2021