Ratmalana Audiology Centre
Dialog's longest standing commitment to addressing the marginalised issues of hearing, sight, and speech impairments is embodied by the Ratmalana Audiology Centre (RAC). This non-profit Social Enterprise has lived up to its founding aspiration to be a centre of excellence in hearing and speech testing and therapy with the most challenging cases being referred there.
The centre is operated in partnership with the School for the Deaf in Ratmalana. It provides regular free testing and speech therapy for students of the school as part of its mission. The centre's mission also includes providing free testing for members of the public bearing letters from government ENT specialists. Since RAC's inception, Dialog has invested in excess of 70 million rupees in it. As of 2020, the Ratmalana Audiology Center has extended its services to over 100,000 clients over past 12 years. 
This sustainable operational model enables the RAC to cover its operational and administrative expenses including the salaries of its staff. The facility is managed by the Ratmalana School for the Deaf and as such students of the school receive free hearing tests and speech therapy services. Meanwhile, in line with its social responsibility policy, the RAC conducts hearing tests free of charge for people with low-income statuses, subject to having a recommendation from a Government ENT Doctor or Grama Niladhari. In addition, free neonatal screening tests are done for newborns at Government hospitals in the vicinity; mainly the Colombo South Teaching Hospital, Kalubowila and Kethumathi Maternity Hospital, Panadura.
The Centre also provides free workshops for parents, teachers and matrons of the School for the Deaf and also assists other schools for the deaf located around the country. As a Centre of Excellence, the RAC also provides placements for the Clinical Training Programme for Audiology offered at the University of Kelaniya. Involvement in the RAC reflects Dialog's commitment to address marginalised issues such as hearing, sight, and speech impairments, eventually leading to integrate such matters into the country's mainstream health system.
Contact Information
info@giftofsound.lk
(+94) 0117 307 308
(+94) 0117 451 615
(+94) 0117 451 616
Visit Website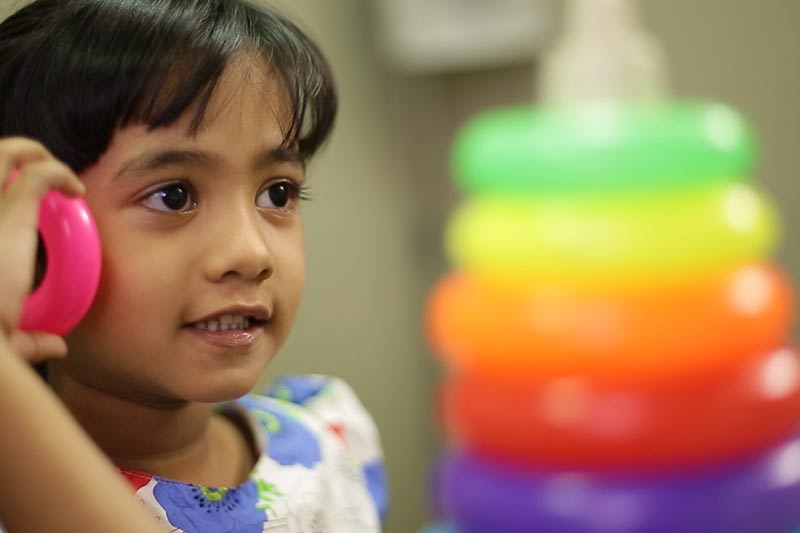 Posted on February 20, 2019