Rally to Care starts relief disbursement by setting up the Life Healing Centre in Katuwapitiya, Negombo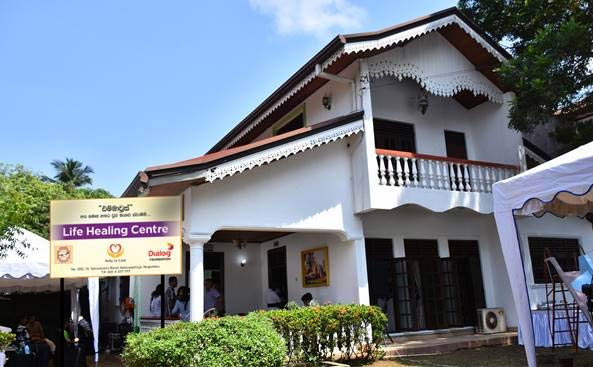 Life Healing Centre at Katuwapitiya, Negombo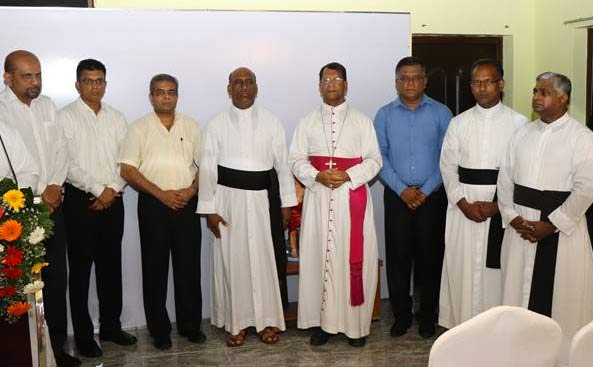 Inauguration of the Life Healing Centre at Katuwapitiya, Negombo
The Rally to Care initiative, concluded its fundraising with the generous support of Dialog customers, individual donors, business partners, enterprises and donors from overseas, and started relief disbursement by setting up the Life Healing Centre led by a team of professionals in Katuwapitiya, Negombo, on 18th May 2019 to provide psychosocial support to families affected by the tragic incidents of 21st April 2019.
The 'Life Healing Centre' set up in collaboration with 'Seth Sarana', the social action arm of the Archdiocese of Colombo, will provide psychosocial rehabilitation for affected families through its team Catholic certified counsellors, led by Fr Claude Nonis, Director – Archdiocesan Family Apostolate, Coordinator – National Family Apostolate. The Life Healing Centre will provide psychosocial rehabilitation for those affected through a range of programmes customised for children, adolescents, young adults and adults, by addressing a range of psychosocial issues including depression, post-traumatic stress, anxiety, sleep deprivation, severe emotional distress, self-destructive behaviour, and other psychosocial issues resulting from traumatic events. The centre is located in close proximity to the affected families and will be open every day from 8.00 am to 8.30 pm.
The 'Life Healing Centre' is fully equipped to facilitate group therapy sessions, as well as individual counselling, with audio-video facilities, a prayer room, and a large garden area for children where the outdoor area will be further developed into a playground. Desktops and laptops were provided by Rally to Care to the centre, as well as the Archbishop's House, to manage its relief disbursement operations. The centre will initially focus on proactively reaching out to the affected families through a dedicated team of Catholic certified counsellors to check on their mental wellbeing and to encourage them to visit the centre to obtain the required psychosocial support.
During the opening of the Life Healing Centre, eye checkups by Vision Care, and hearing checkups by the Ratmalana Audiology Centre were also conducted for those impacted. Complete eye check-ups testing vision, eye pressure and screening inside the eye were carried out, and the required prescriptions for spectacles were provided free of charge by Vision Care. Hearing check-ups by the Ratmalana Audiology Centre were also conducted via pure tone audiometry tests, and otoscopic examinations and required hearing aids will be provided by the Fund. A medical screening camp was conducted by MyDoctor team for those in need.
As an aid to the healing process radio units were provided to families at the Life Healing Centre, to listen to CDs containing counselling programmes and spiritual hymns. Furthermore, 100 school bags with stationary that were donated by the Executive Committee of Colombo Model United Nations 2019 were disbursed by the Life Healing Centre to affected children in Katuwapitiya.
Rally to Care will continue its relief disbursement efforts and its mission of providing Immediate term out-patient support for victims of physical disability & trauma, long-term educational support for 500+ children, and psychosocial rehabilitation for 250+ families that were affected by the tragic incidents of 21st April 2019.
Posted on June 3, 2019